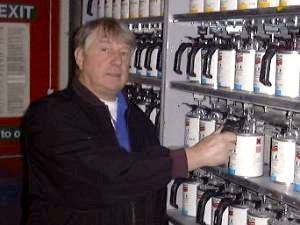 Brian Harrison (Proprietor)

History of RRS/SRS/BRS

Brian Harrison (Proprieter) worked as a representative/manager for 16 years in the automotive & commercial Refinish Industry.

In 1994 he started in business and opened Sheffield Refinishing Supplies, he expanded by taking over T & M factors of Rotherham and renamed it Rotherham Refinishing Supplies. The Sheffield branch was also relocated into newer and larger premises on Penistone Road.

Brian now runs RRS leaving his son Richard to run SRS.

In total the company employs 11 people which includes 2 reps (one of whom is Brian's daughter Rachel), 4 van drivers and 5 internal staff.